They are the new breed of digital banks for people who live on their smartphones and want something that looks more like Netflix than NatWest. They typically have snappy, quirky, one-word names – Starling, Mondo, B – and make claims such as "we're redefining what a bank should be". And they tout themselves as genuine alternatives to the big high street players.
These new entrants are all trying to plug into our rapidly increasing use of digital technology as branch visits decline.
Here's a list of mobile-only banks that are defining the industry today:
Fidor Bank
The team behind Germany's Fidor Bank were thinking about how mobile and digital could change banking as far back at 2006. They say their model is based on 'Web 2.0. social media, e-commerce, games and mobile internet'.
The mobile-only bank was set up in 2009 in the middle of the financial crisis. It quickly established a very different approach to conventional banking, encouraging a two-way conversation about what features to offer and how to improve things. It was very early into the whole social finance thing too.
Thus, customers can sign in to their accounts via Facebook, but Fidor stresses that the social interaction is all about listening, and not just a gimmick. It's even launched a 'like' interest rate: the more likes the bank gets on its Facebook pages, the higher the interest rate goes.
Last year, Fidor proved its innovative quality again when it teamed up with Ripple to use blockchain-type protocol to power money transfer. The bank has about 300,000 users in Germany, and is also live in Russia. It's now going to new markets like the UK and US.
Number26
This German bank, launched by two Austrians, bases its service around an app with linked Mastercard card. It takes eight minutes to sign up, and the app logs details of every bit of activity. Number26 also supports P2P payments to other mobile users and displays charts to help you regulate spending.
Everything is customisable, so you can set limits or even disable payments etc. Interestingly there are no extra fees for paying for overseas goods in foreign currencies.
Number26's banking partner is Wirecard Bank, which hold all the appropriate licences.
The Berlin-based mobile-only bank received $2m in funding last year and is now live by invitation in Germany and Austria. Apparently it started out as a pre-paid card for kids, but pivoted when it observed how many adults were seeking it out.
BankMobile
US-based BankMobile opened for business in the last few weeks with a mission to go after Millennials and be the Uber of banking. Thus, everything is done through the app, which is powered by Malauzai Software. Signing up for an account can be done in five minutes with a photo capture of official ID. Bills and cheques can also be photo scanned.
There's a Venmo-style P2P transfer feature, and customers get an ATM card they can use at 55,000 locations, but they can switch it off from their app as an added security measure. Bankmobile doesn't charge any fees on checking and savings accounts and offers a personal line of credit (max value of $5,000).
The firm says it's targeting 25,000 customers in a year and 250,000 in five. BankMobile's parent, Customers Bank, has 1.2 million student checking accounts.
Hello bank!
Entirely digital, but not entirely independent. Hello bank! was created by Europe's BNP Paribas Group in 2013 at a reported cost of €80 million, and is now live in France, Italy, Belgium and Germany
The mobile-only bank provides a range of dedicated apps supported by extended-hours access to an account manager by video call, online chat or phone. It offers a fee-free current account and even a savings account that comes with an Amazon voucher for €100.
The app also includes a lot of social and gamification elements – savers can receive contributions from friends and family members through social networks; and there are tools that provide visual representations of an individual's financial situation.
The bank has stated it want to acquire 1.4 million customers by 2017.
Simple
Simple was one of the first pioneers of digital only banking. It made such an impact that it was sold to Spain's second-largest bank, BBVA, in February 2014, for a $117 million.
By that point, US-based Simple had 100,000 users. But it had also made an impact with some eye-catching ideas. These included the Goals tool, which let users designate money for desired purchases, and Safe-to-Spend, which reveals how much is available to spend without affecting the long term goals.
Soon Banque
France's AXA Banque responded to the rise of mobile-only banks by starting its own: it created Soon in June 2013. The new bank revolves around a radically re-imagined interface. The main emphasis is on past and future spending, which is illustrated by a vertically scrolling dial.
In this way, the app also encourages users to think responsibly about their outgoing. It also embraces the social side of finances, giving users the chance to take pics of what they've brought and reveal them to friends via social media.
GoBank
US-based GoBank competes closely with others such as Moven and Simple, but it has one big difference: customers can deposit cash at branches of Wal-Mart. The bank was jointly created by prepaid card pioneer Green Dot Corporation and retail giant Wal-Mart, and launched last year. Shoppers can sign up for the bank in a branch, and deposit cash there too. But the bank is otherwise entirely mobile.
There are no minimum balance fees, monthly fees or overdraft charges, provided customers have a minimum of $500 in the account. Account holders can also use 42,000 ATMs without incurring any fees. As with other mobile banks, users can send P2P payments, set up alerts, manage their money and gauge spend against income in a user-friendly 'Balance Bar'.
Moven
In January, Moven confirmed it would roll out wearable banking on the Moto 360 smart watch. It was another example of the US firm's desire to lead from the front in disruptive banking. It has a strong case. The mobile-only bank was launched in 2011, well ahead of the competition, and soft launched in mid-2013.
Its features included some of the ideas that pretty much every mobile-only bank now deploys: real-time spending alerts, budget visualisations, linked debit card. Last year, Moven bagged an $8 million Series A led by SBT Venture Capital. It is now targeting an international roll-out.
Atom Bank
UK-based Atom was formed in 2014 by Anthony Thomson, the man behind Metro Bank, and Mark Mullen, the former boss of First Direct. They plan to create a digital-only bank with no physical branches, and are seeking £20m to do it.
Atom Bank is expected to launch in the first half of 2015 with a full range of products, including current accounts and mortgages for both retail and business customers. The firm has indicated that it will not necessarily undercut traditional banks, but will compete on service and convenience.
Osper
A little different from the other banks in the list…Osper is a UK startup targeted at children. The mobile-only banks service is built round and app and linked pre-paid debit card (from MasterCard). Parents can top up the app with funds and set parameters for how it's used. They can use separate logins too. Kids can use the card for physical spend and the app for digital stuff.
Investors like it. Osper was a 'graduate' of the TechStars accelerator and closed a $10m (£6m) funding round last year, led by London's Index Ventures. The firm has some competition. It's very similar to another UK startup, GoHenry.
Tandem

What it says: "We are a good bank"
Tandem has a banking licence and is launching later this year – probably October. It is currently in "friends and family testing" mode. It will be mobile-focused but have a UK call centre. It has a 5,000-strong community of "co-founders" who have a share in the business and help to decide what products are offered. You can only become a co-founder if you've been referred by someone else. Tandem is launching a crowdfunding campaign on Friday 20 May to raise £1m, with the public able to invest a minimum of £15.
B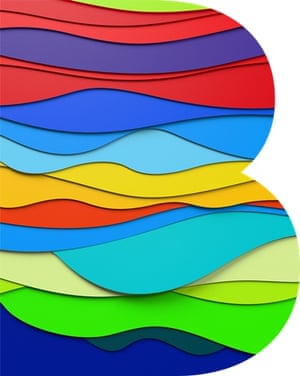 What it says: "B puts you in charge"
The basics: B is a digital brand built around an app. Launched by Clydesdale and Yorkshire banks, it went live on 3 May.
What's on offer: B has a current account and instant savings account, with other products "in the pipeline". The current account comes with a contactless MasterCard debit card, pays 0.5% on balances up to £2,000 (you get nothing above that amount), and its overdraft rate is 12.5% (equivalent annual rate). You get two working days each calendar month before a fee is charged if you go overdrawn. The savings account pays 1% on all balances.
Mondo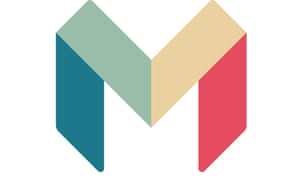 What it says: "Finally, a bank as smart as your phone"
The basics: Mondo is well into the application process and hopes to get its banking licence later this year.
What's on offer: It says it would love to start offering full current accounts to customers by early next year.
It is running a test of its prepaid MasterCard, which is open to members of the public – anyone can sign up via the website. There is a long waiting list but Mondo is trying to send out 1,500 cards a week to everyone who wants one. There are no fees and charges for using thcard, including abroad. Mondo also says its full current account will not have fees for everyday usage. The bank will make money by lending "in a fair and transparent way".
Starling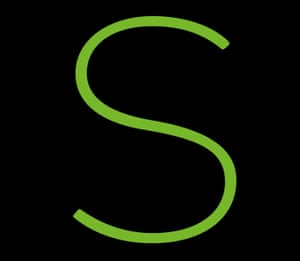 What they say: "A smarter bank for an ever-changing world"
The basics: It's in the process of applying for a banking licence and is hopeful of getting one over the summer. The plan is to launch later this year. Anne Boden, the chief executive, is a former Allied Irish Bank executive.
What's on offer: It is focusing on its planned current account, for which there are no details yet. There will be an emphasis on tools for money management.
Monese
Monese is a digital banking service that let users open a UK banking account on their mobile in minutes regardless of their citizenship. Monese is a UK-based startup that targets immigrants who experience daunting tasks in opening a UK bank account as a foreigner. The mobile banking service established by Estonian Norris Koppel lets users open a current account and get a Visa debit card in just three minutes with a snapshot of their passport and a selfie. Monese's technology is based on the cloud and removes many of the barriers that legacy banking systems impose.
Founded: 2013
Founder: Norris Koppel
Funding: $1.8 Mn
Products/services: Branchless mobile banking, cash withdrawals, card payments and international money transfers, current account
Osper
London-based Osper is a prepaid debit card and mobile banking service that empowers young people to manage their money responsibly. It offers a safe MasterCard prepaid debit card and a simple mobile banking app with separate logins for young people and parents. All money on Osper is safely managed by a regulated European bank.

Founded: 2012
Founder: Alick Varma
Funding: $11.22 Mn
Products/services: Osper App, Osper Link, prepaid debit card, Osper Allowance, etc.
Monzo
Monzo is a digital platform that provides smart banking services to make money easy for everyone by pricing it at a low cost. Users are given access to Mondo's iPhone app and a MasterCard prepaid debit card. They can load money onto the card every month and spend it at shops, ATMs and online. The users also receive real-time feedback regarding their spending.
Founded: 2015
Founders: Gary Dolman, Paul Rippon, Jonas Huckestein, Tom Blomfield, Jason Bates
Funding: $3.14 Mn
Products/services: Mondo App for digital banking services
BankMobile
BankMobile is the first bank to offer free checking and savings accounts without any fees as well as a line of credit, access to over 55,000 surcharge-free ATMs, and a higher savings rate than the top four banks in the country. They've leveraged technology to put a bank in a pocket so that users can enjoy the freedom of banking wherever and whenever they want.
Founded: January 1, 2015
Founders: Jay Sidhu, Luvleen Sidhu
Products/services: Free checking account, remote check deposit and picture bill pay, P2P payments, online Banking, high yield savings account
NAB (mobile banking):
 National Australia Bank Group (the Group) is a financial services organisation with over 12,700,000 customers and 42,000 people, operating more than 1,700 stores and business banking centers globally.NAB's online banking platform has around 900,000 logins on average per day.
Its major financial services franchises in Australia are complemented by businesses in New Zealand, Asia, and the United Kingdom. Each of its brands is uniquely positioned, but built on a common commitment to provide our customers with quality products and services, fair fees and charges, and relationships built on the principles of help, guidance and advice.
Founded: 1982
Products/services: NAB Flik, Quick Balances feature, ATM locator tool, schedule your funds transfers and BPAY® transactions, international payments using real-time rates, transfer funds, pay your bills on your phone, transfer up to $20,000 a day, etc.
Digibank
Digibank, powered by DBS, is an entire bank squeezed to fit into your smartphone. Its objective is to change banking the way we know it. Not only does it let you deposit, withdraw and transfer money with lightning speed, it also lets you set goals and draw out a plan to achieve them. It is India's first ever bank that lets you open an account without any paperwork or signatures. Only Aadhaar number and biometrics are required for authentication. Customers can start with an e-wallet and convert to a full bank account at any time.
Launched: 2016
Products/services: Paperless, signatureless & branchless banking, virtual debit card, digiSavings account, 24×7 Virtual Assistant, budget optimizer and e-wallet.
Sources :
https://www.theguardian.com
https://letstalkpayments.com
https://hottopics. ht